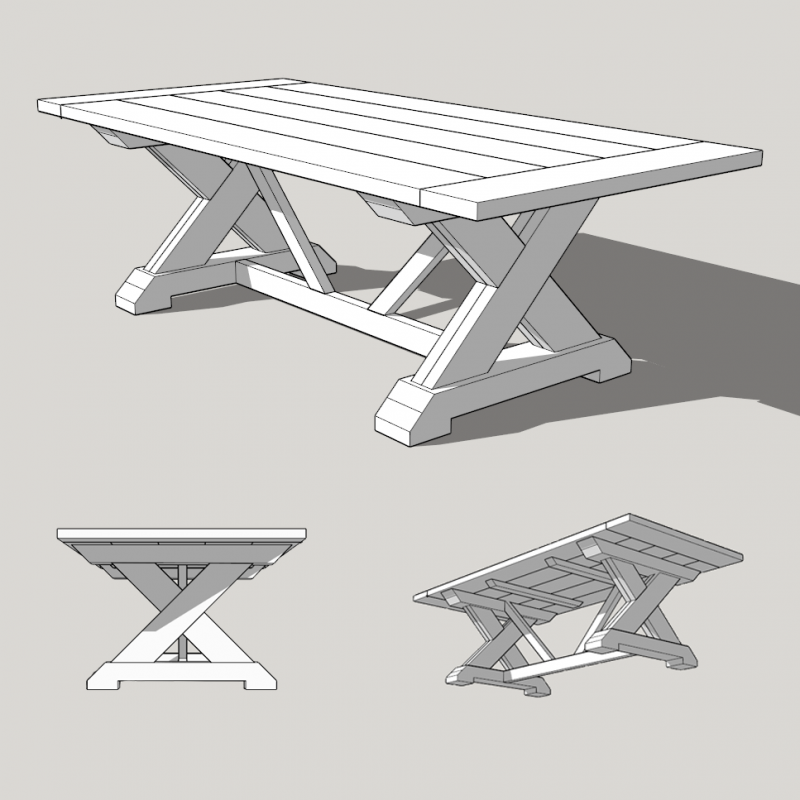 The X-shaped legs of this table allow more space for chairs, and their half-lap joinery provides style and stability. Breadboard ends provide additional beauty and stability to the broad top. The chunky feet and trestles give the table extra stability and a structural flare.
As with all of our pieces, this table can be built to your specifications, but we typically build this table at 7-, 8-, or 9-foot lengths, 45 inches wide, and 30 inches high.
We can also use the lumber of your choice, but we typically build this using pine, poplar, white oak, or maple. Pine and poplar are preferred if you want the table stained or painted.